Unleashing the power of IoT in your daily life, the intuitive 9trax App connects your family members.
Available on Google Playstore, the 9trax App provides you complete peace of mind, at the end of the day you are aware where your family members are even without calling anyone, without any kind of intrusions.
For your school going child
Safety and security of school going children are a big concern for parents in today's generation as many a times both the parents are working and very much worried about whether their child is safe at school or while commuting.
Skycube brings to you 9trax intuitive App through which you can track the location of your children easily in the real time. You can get to know where your child is right now at the tip of your finger anytime on a single click.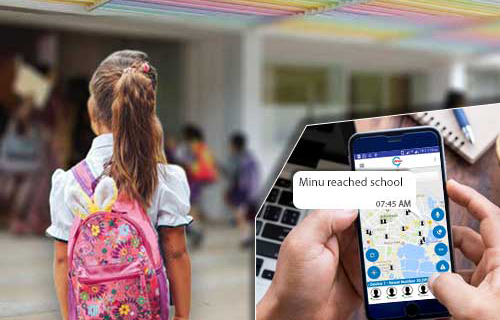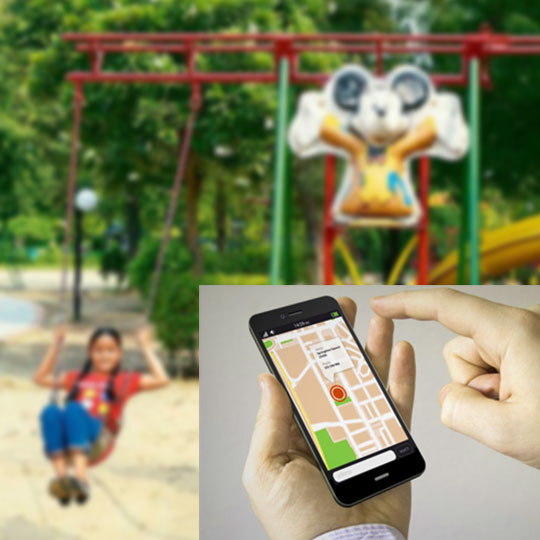 For your Daughter
Safety and Security of your dear daughter can be ensured through 9trax Panic alarm system.
With Skycube's 9trax Personal safety App you can be rest assured that you have all the information about your daughter at your fingertips. You can simply gift your daughter a Magikk Wearable and you can keep track of her through your android smartphone by downloading the 9trax Mobile App from Google Play Store. Just by log in with your user ID and password, you can find out where your daughter exactly is anytime!
On a single press on the Magikk Wearable your daughter gets connected to you directly in any kind of emergency.
For you or the independent women in your family
The family members of the independent working women, who commute alone, constantly want to be in touch with them just to know whether that person is safe or not. On the other hand, the independent working women also want to connect with their family members in case of any need, distress or emergency.
9trax provides you the safety for women and is the best thing that you can gift to your near and dear ones.
Your elderly parents
In order have end-to-end complete visualization of your elderly parents it is ideal to gift them a small pocket size Magikk Wearable with accidental fall alerts. In addition to providing you their current location, you get immediate alert for any accidental fall.
9trax from Skycube connects your family, India's most trusted personal safety technology.